Nano Outreach Day and CASPAR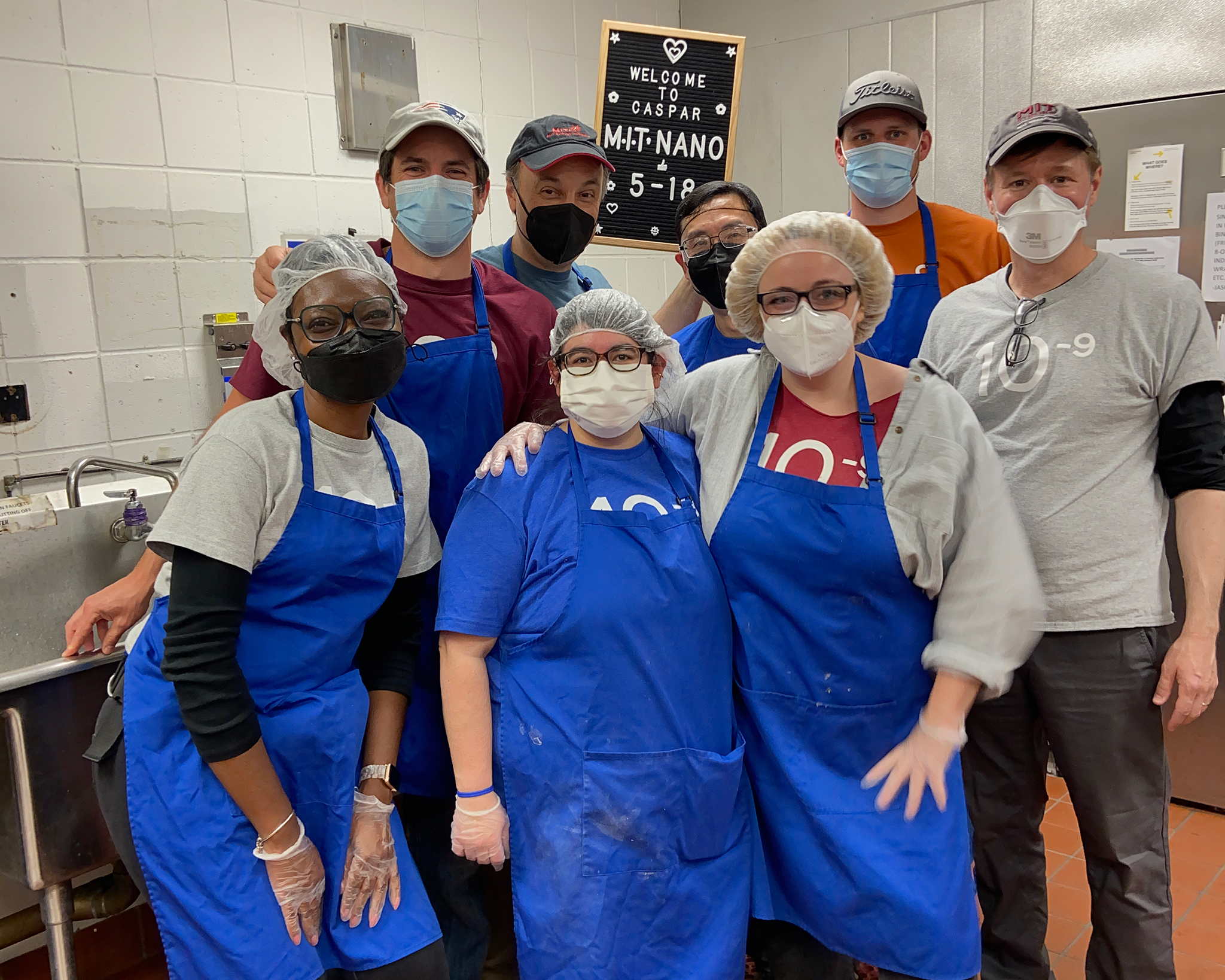 Staff from MIT.nano recently participated in the first Nano Outreach Day, spending the afternoon volunteering at CASPAR—Cambridge and Somerville Programs for Addiction Recovery.
Eighteen staff members visited the CASPAR Emergency Services Center and Shelter at 240 Albany Street on May 18, 2022. The group split into two sub-groups, with nine people working in the healing garden, and nine in the kitchen. Outside, the team cleaned up the area of any trash and then planted 64 perennials—marigolds, catmint, sedum, daylilies and hostas. In the shelter's kitchen, the group prepared a vegetable lasagna dinner with garlic bread and salad, as well as fresh berries and chocolate chip cookies for dessert. The kitchen team also made bagged lunches for CASPAR's FirstStep Street Outreach program.
Our team banded together to serve our less fortunate neighbors in good spirits and fun. This will be an everlasting memory. I look forward to doing this again.
Shereece Beckford
MIT.nano Events and Projects Coordinator and organizer of Nano Outreach Day
CASPAR is part of Bay Cove Human Services—a community-based non-profit organization founded in 1970 in response to growing community need for substance abuse treatment. The Emergency Services Center is one of two shelters in Massachusetts that accepts people who are using drugs and alcohol and are homeless. The Center has strong ties to the Cambridge and Somerville communities, and actually has a special relationship with MIT—the Institute built the shelter for CASPAR on MIT property in 1994.