MIT Sea Grant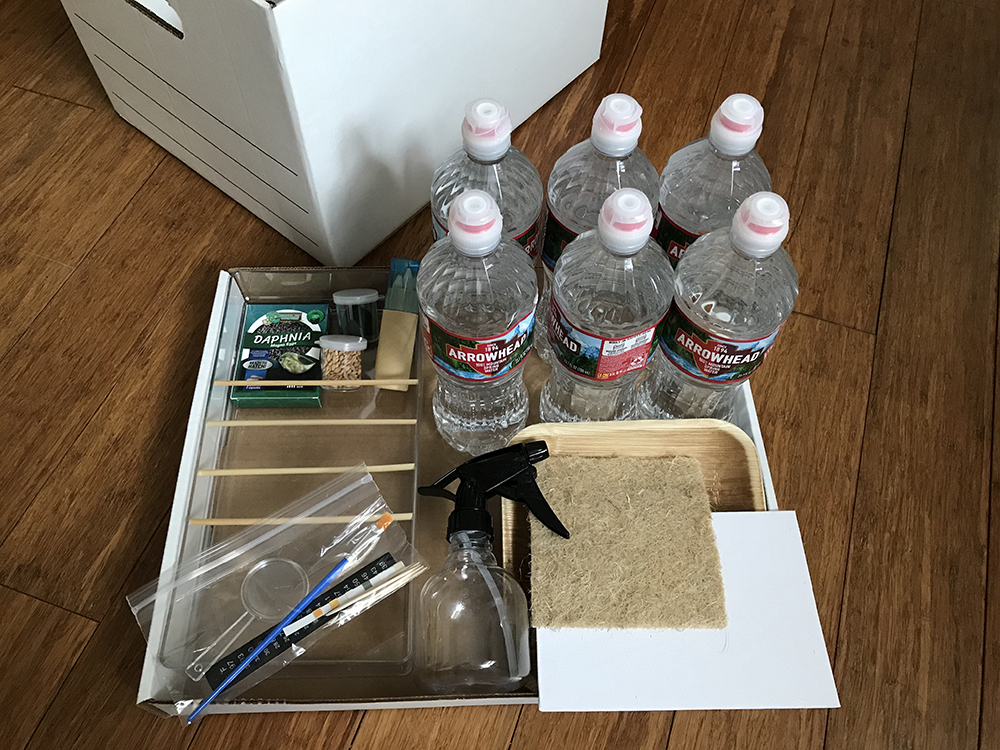 MIT Sea Grant worked with the Charles River Conservancy to develop an educational science kit and lessons to teach Cambridge students about the Charles River Floating Wetland and connect them with local ecology during the Covid-19 pandemic. 
The Floating Wetland kits and lessons were created by MIT Sea Grant student intern Andrea Lo (Biology '21) and Lily Keyes (Communications Specialist) during the 2021 spring semester, with funding support from the MIT Community Service Fund. The kits and virutal classes allowed students to build their own living wetland models at home, complete with planktonic daphnia and plants, and a paint-with-algae activity! Paddle Boston also donated canoe and kayak passes for each kit, so students could continue to connect with the river and floating wetland over the summer.
The classes taught students about the Charles River Floating Wetland, which reintroduces native plants to increase habitat diversity and support tiny animals, zooplankton, that graze on fast-growing algae in the river. Algal blooms can be understood as a symptom of a broken food chain, and the Floating Wetland is an ecological intervention that aims to restore balance in the Charles River.
Spring 2021 Floating Wetland Pilot Classes:
STEAM Saturdays, Prospect Hill Academy Charter School (Grades 4-6, May 2021)
Instructors: Lily Keyes (MIT Sea Grant Communications Specialist) and Andrea Lo (MIT Biology '21, MIT Sea Grant UROP)
Morse School, Cambridge Public Schools (Grade 3, May – June 2021)
Instructors: Isabel Eccles (Morse School) with a Charles River water quality field trip led by Julie Simpson (MIT Sea Grant Coastal Ecologist)